In the Heart of the City…
Ni Hotel Lara opened in September 2021. Since that time we have been happy to offer first class service to both our local and foreign guests. We are situated in the Lara District of Antalya, which is one of the most beautiful locations. The aim and mission of our hotel, is to offer total satisfaction to our guests while they stay with us. Our hotel has 25 rooms with a modern design. The rooms are regularly cleaned and your happiness is our goal. We offer 100 % service quality to our guests.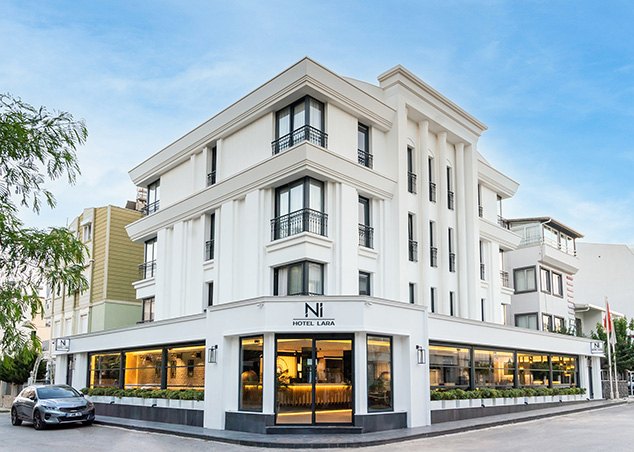 Positive Accommodation Experience
Ni Hotel Lara offers its guests a wonderful accommodation experience with its comfortable rooms and professional team, who are always available to help you with anything you may need.
Enjoy your stay in the heart of the city...
Our hotel is close to many popular venues including restaurants, shopping centre and bars. It is also very near to some of the most spectacular views in all of Antalya.
We offer skin care, regional slimming, spa services, hand and foot care, laser hair removal, permanent make-up, and mesotherapy, combining them with current methods and technology to have a healthier and higher quality life.
View…